For a restaurant that is so popular and packed to the gills, that it spills out on to the street….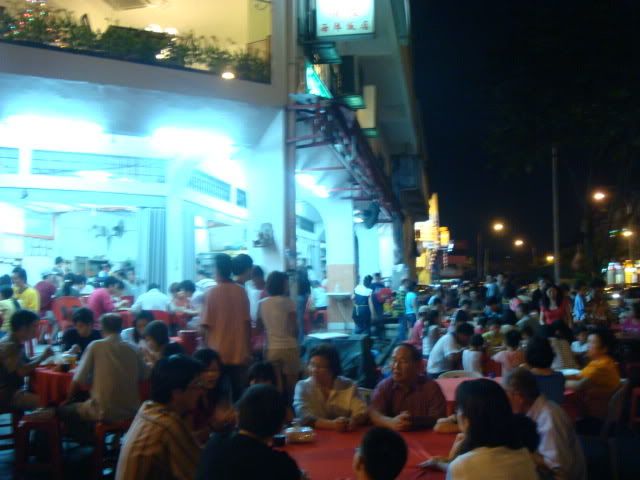 Soon Fatt really has an itsy–bitsy, tiny sign! LOL
Actually, our favourite restaurant in Sri Petaling (on the other side of soon fatt), opposite THE STORE, was closed 🙁 boo-hoo. It was because pasar malam occurs on Tues, in Sri Petaling and our fav restaurant is smack in the middle of it.
No matter…we get to experience Soon Fatt instead !
The place is packed.
No kidding… Like easily 70-100 tables…
And the waiters are professionals in the art of acrobatics… they take their serving skills seriously i tell ya…
Just look at this man….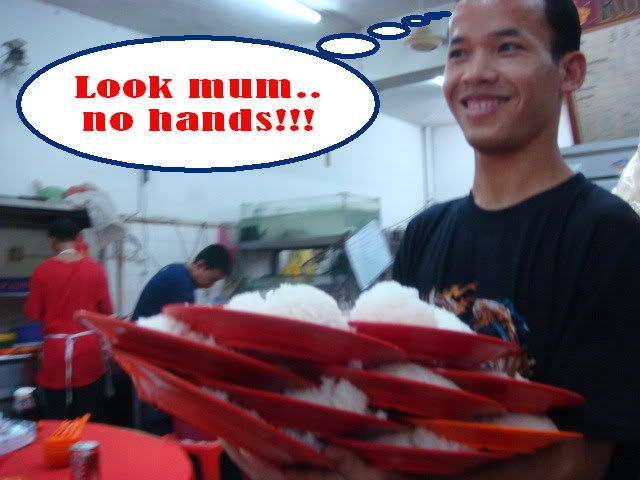 Service with a smile and balancing skills of a PRO… lol
is it any wonder the 1st dish came like in 5 minutes of sitting down at the table?
I kid u not…
Just to prove it, I timed our entire dinner …
We start at 8pm sharp.
ENTER the 1st dish… piping hot and fresh from the WOK….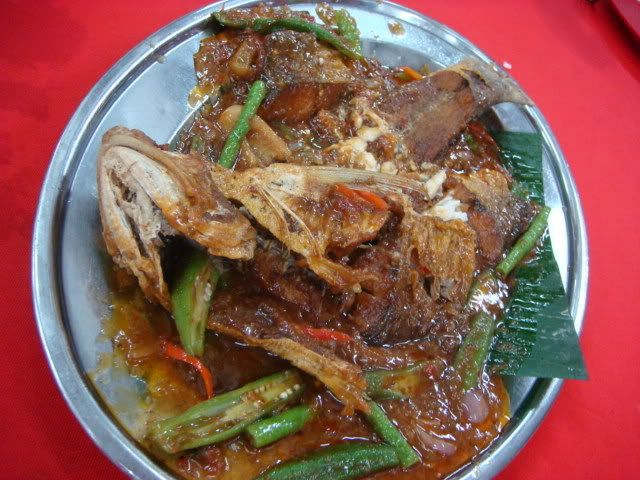 Voluptuous, spicy, sweet and sour fish… all fabulous and sexy and drenched in flavour…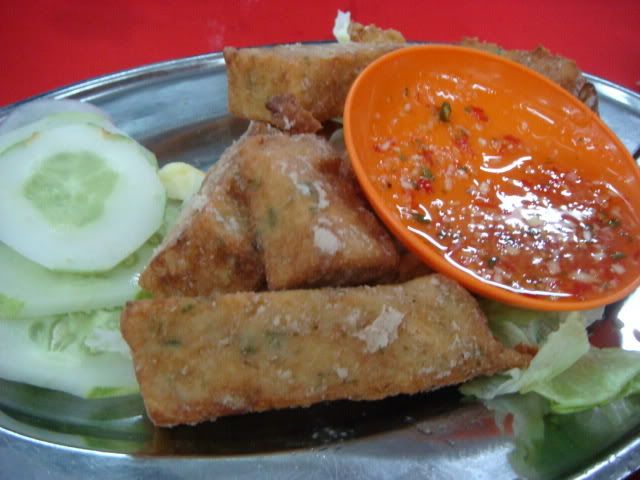 Signature deep fried taufu… the most gorgeous thing about this dish is the chestnuts that explodes in your mouth with every bite. Tres tres YUM … 🙂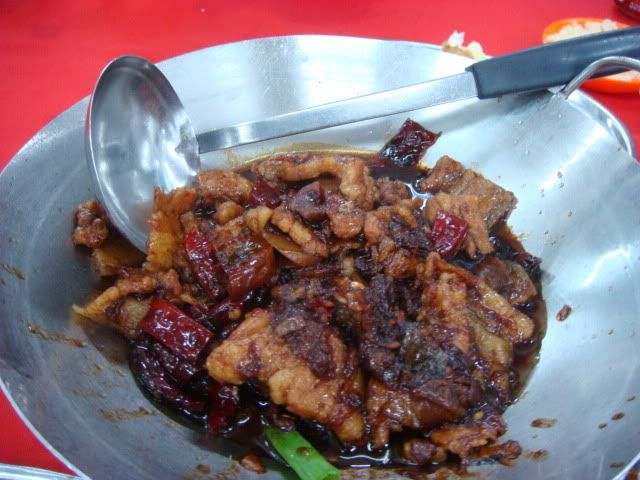 FAT in a POT!!! Pork belly deep fried and swimming in dark sauce with "blow your mind" spicy dried chili.
Feel that fat melt in your mouth and slink down your throat… there's no feeling on earth like it … bliss ;P

Kangkung belacan! Cheap, good, plentiful !
Vege doesn't have to be expensive (e.g. HK kailan) to be good.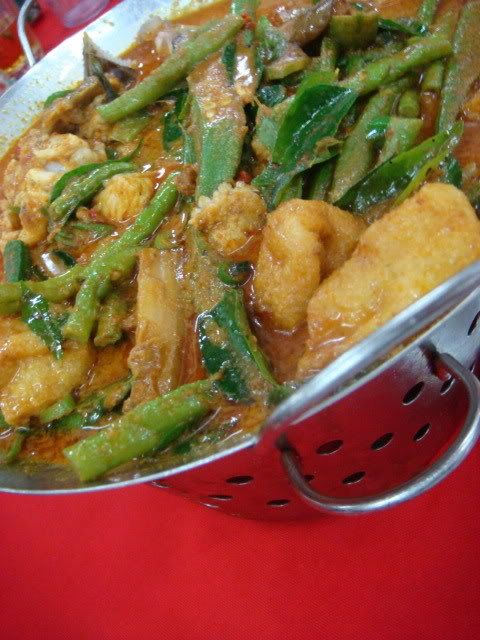 Ooooo… the curry dish that got me sweating with pleasure.. the curry fish with taufu pok and long beans…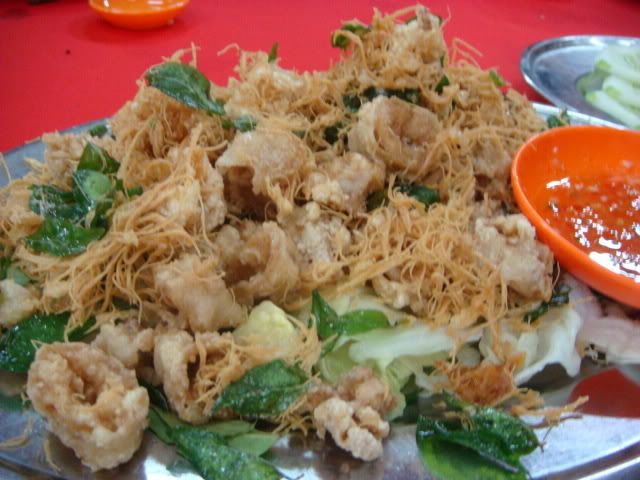 Still, the dishes kept coming…
WAIT ! we didn't order sotong … we ordered prawn!
The lady who took our order was incredibly professional. Without a break in her stride, she swooped the sotong off our table, and plonked down the right prawn dish, in it's place…

VIOLA! Butter prawn.. in all it's sizzling splendour..
Fantastic! (our only complain.. prawn too SMALL! the mayonnaise prawn at our fav restaurant, on the opposite end , is huge, and far superior to Soon Fatt.. )
The last dish was served and demolished… Fine, so STOP the clock!!!
Look at that. We annihilated the meal in like just 35 minutes, including waiting time.
All in all, the food was good (not as good as our favourite restaurant) but for the speed and entertainment (balancing acrobatics), we give Soon Fatt props !!!
Also, for the amount of food we put away, the bill was only RM146.00. This includes 2 large bottles of Carlsberg 🙂
We will be back !
Food:6/10
Service : Speedy Gonzales light speed !
Skills of waiters : 8/10 !!
MSG levels : low
Price : cheap!