The mood is contemporary and upbeat.. with some really cute deco and vivid colors which blend harmoniously, giving this place a cosy feeling.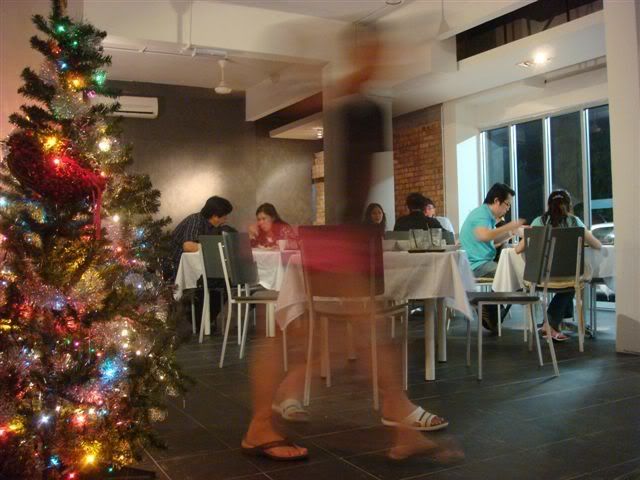 My elephants holds approx 50 people comfortably, so get there early because it can get pretty crowded, being new and all…

The seating is comfortable and simple, with some cozy nooks if you don't mind going tatami style.
The great thing about this place is that you can bring your own wine, at a minimum corkage rate of only RM10!
How great is that ? For wine lovers like me, it's bliss as you are not at the mercy of any limited wine list. What's more, you can have your bottle of vintage wine, without having to pay an arm and a leg for it.
For new year's, the menu served was a set dinner, and it was served as this gorgeous fusion of colors and tastes, on a round enamel tray.
Tom-yam soup, prawn, veges and a center piece dip were amongst the dishes served, and they tasted pretty good. As the cuizine is northern thai, the tom yam was not as spicy as it can be… unlike southern Thai food. So people who like their food less spicy will find My elephant's dished just nice.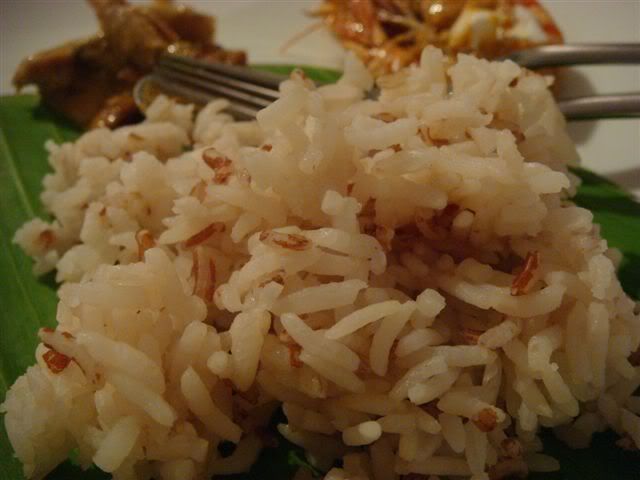 The rice served was fabulously fluffy…
and the salad was crunchy and zesty…
The duck curry was aromatic and rich with coconut flavour,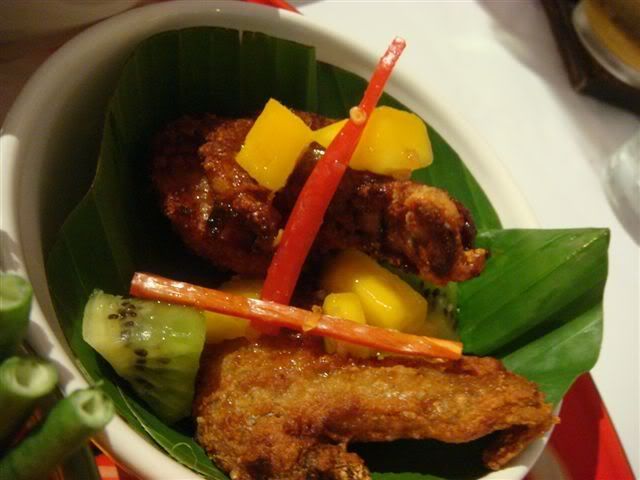 and the fried chicken wings were crispy and well seasoned..
All in all, good Thai food, in a easy to park location… we still look forward to sampling the ala carte menu in the near future 🙂
Food : 6/10
Service : great!
MSG levels : low