A friend was visiting from Melbourne. since he hadn't been to Chinatown.. we took him !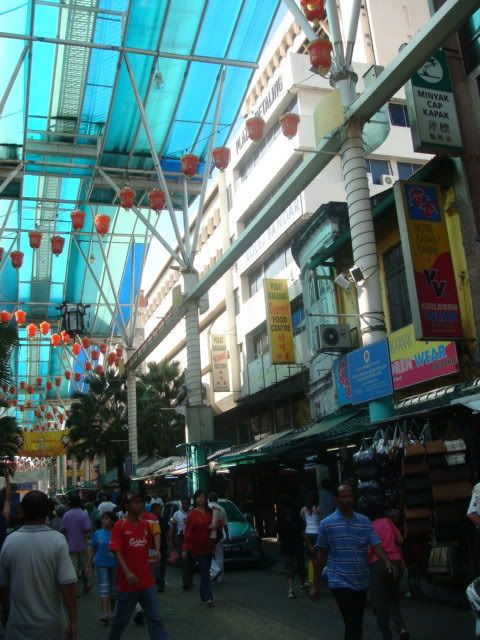 We were pretty early… so… we decided to go look for breakfast.
I was told there was a famous chee–cheong-fun shop in Chinatown… hmm.. now if we could just find it…
I see it! All packed with people already… LOTS of action in a lil shop on the corner of petaling street…

the uncle is chopping away at the chee–cheong-fun like a madman. his arm is a blur of white light 😛
we were a lil worried that our friend from oz would have trouble with the food and surroundings and everything…
but.. no… he ate everything… really.
See. I told ya. He ate everything.. FROM the chee cheong fun…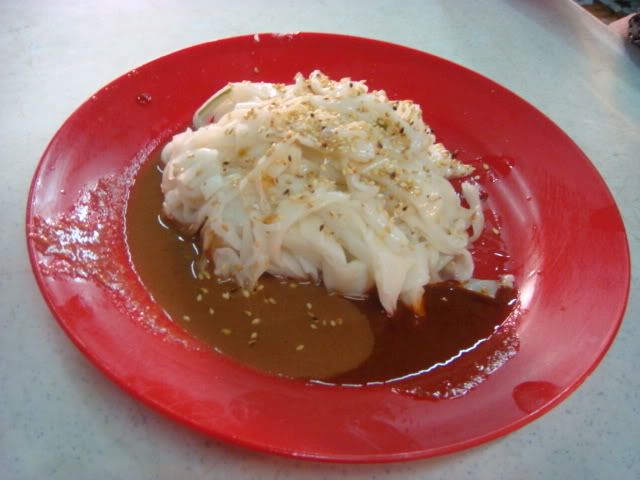 which was large, greasy, spicy-sweet and shrimpy…

TO the wantan char-siew mee in the stall next door … (coz we were still hungry after the chee–cheong fun and wanted something with more KICK..)

mmmmm…. plump greasy noodles with massive hunks of barbecued pork meat…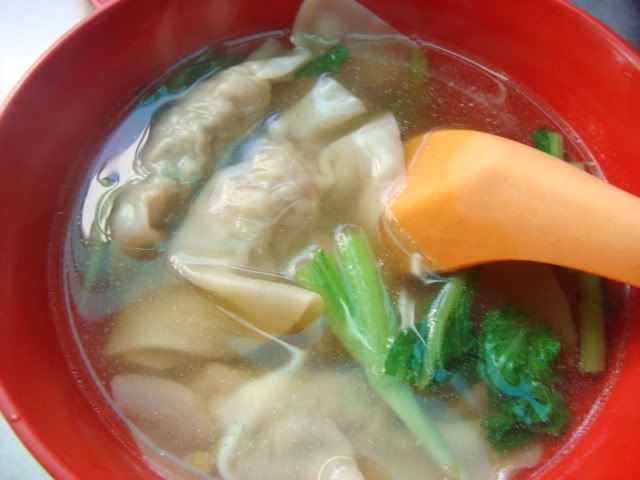 and even the puffed-up, shrimpy,porky sui–kow.. in sweet thick soup..
and … he never ONCE complained… what a sport … haha.
Actually.. we ended up having to REFRAIN him from eating everything in sight… because it was getting out of hand…

SEE??!!
lol.
But he's so cute… he actually wants to come back. He really does !
Next time he'll bring his own cleaver 🙂
Food : 7/10
Ambiance : scary
Price : Cheap
Cleanliness : don't ask