I get really excited when I see that Police Station ! Oops.. i get so excited i don't know NEW from OLD! Lol.. thanks reader for pointing it out !
It means that GOOD FOOD is just a STREET away.
I can't wait. It's killing me.
There it is! I honestly don't ever remember the name of this Curry
Mee
place.. other than the fact that it is greasy, and good, and I cannot wait to get a seat there…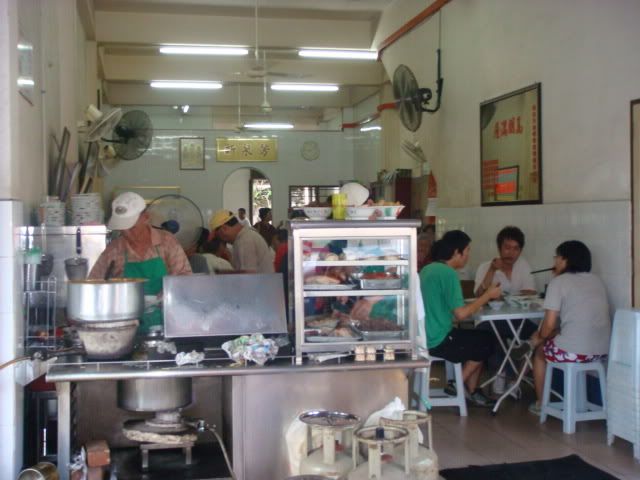 As with most places in Ipoh, they start business early , like 8 am, and it's sold out by 11.30am. So don't show up after 12 noon and expect to be served – HABIS… no more!
This is the Curry mee! Tres tres yum! The mint leaves are plump and pungent and give it that extra kick! The lime that comes with it also gets that whole bowl of curry mee PUMPING through your system.. double time!
As I sit there, a sign catches my eye….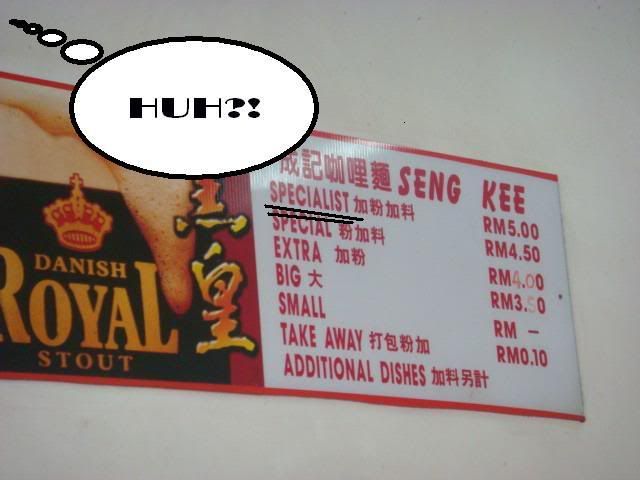 Is it a TYPO ? Is it an error????
What…?
….
Hmm.. only one way to find out… I decide to order it to see…
…..
Then… I realised…..
…..
that it was for REAL !! 🙂
PRESENTING THE SPECIALIST !!
Wow! It's bloody amazing… You get 3 bowls instead of ONE measly bowl… !
I was so delirious with happiness I nearly passed out.
Really 🙂
Massive, massive hunks of meat… YAY! Hurray! What more could a girl ask for? 😀
Apparently you are suppose to DIP the hunks of meat, into the gravy, like this…

Waaaa… so nice one… ! So special hor? LOL…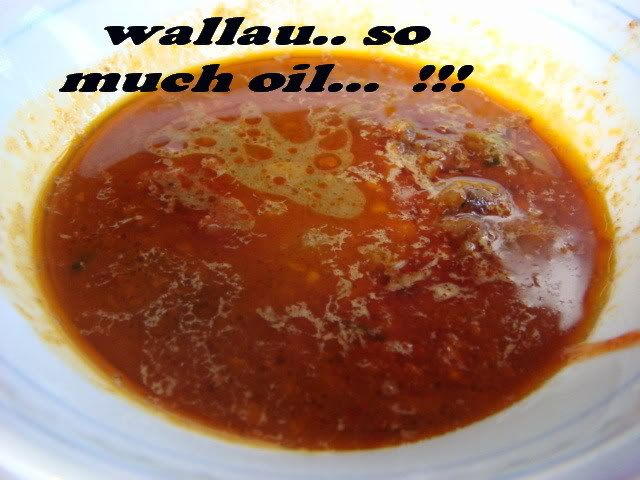 Yea… the curry mee is special no doubt… but also damn oily man…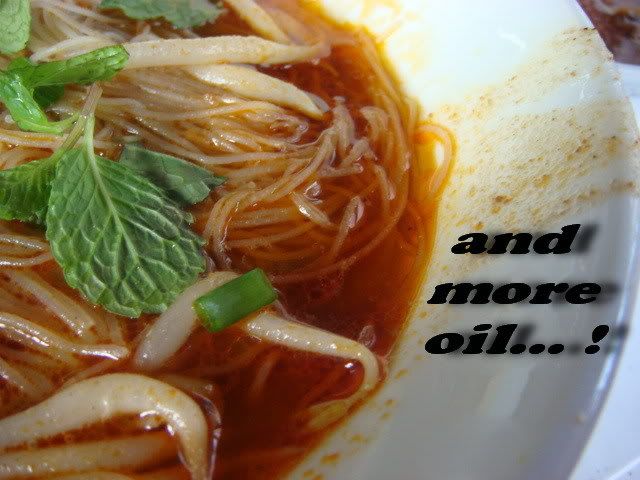 Then all of a sudden.. I realised…
…. it's evident EVERYWHERE….
No wonder it's called the SPECIALIST…
Coz after this meal, no-one but the specialist can save you … 😛
(you think ?!)

Food : 8/10
Grease : 10/10 ( erm… is a perfect score for grease good or bad.. ? I am confused :P)
MSG levels : moderate
Price : Cheap !

Here ends my Ipoh food blog.
I had a great time! Back to the gym … and no more curry mee/pork innards/beef cartilage etc etc for the next 3? 4? weeks? (ok..ok.. maybe for the next week la…:P)