I've heard this comment so many times.
"Traveling the world , and making memories."
But what exactly does that mean? Where do you store these memories?
For us the answer is simple, and it comes in shape of a black rectangle no bigger than the palm of our hand.
I am of course referring to our pocket travel companion, the Sony RX100VI.
Having been a long time user of this Sony series, thanks to it's tiny yet powerful capabilities, it's exactly what suits our "out of a suitcase" lifestyle.
The new, 6th generation Sony RX100VI is still the minimalist, thank Gawd. The first RX100 took the world of digital cameras by storm in 2012, and has continued to dominate its category as market leader till the present day.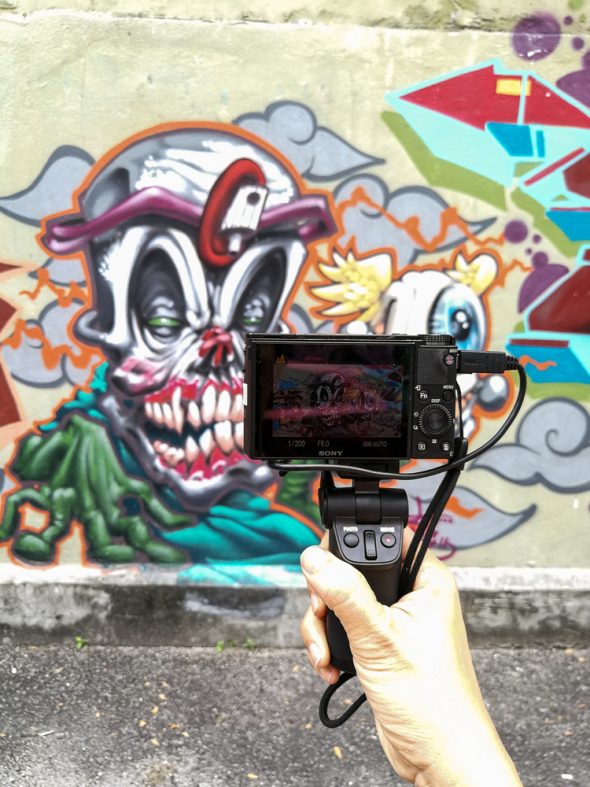 It's easy to overlook the power of the RX100VI simply because it looks more like a stylish accessory than a camera. But take a closer look and you will see beyond the sleek exterior – a pocketable high spec'd 1-inch sensor with 4K video, a pop up viewfinder and tilt down touchscreen that adds functionality to beauty. Of course, the convenience comes at a price but to travel without lugging a massive, cumbersome DSLR while hiking up rocky terrain or slipping in through a narrow crack of a limestone cave at low tide, is too attractive to dismiss as an afterthought.
We took the palm-sized Sony RX100VI recently on our recent trip to Bangkok so all the images you see in the this post except where the camera is seen is captured with the RX100VI.
With a screaming toddler in hand, packing light is a thing of the past. So every nuance of weight (or lack of) counts… if you get what I'm saying.
With the Sony, being able to whip out a tiny, zippy camera in hot, humid, crowded Bangkok and capturing a fabulously vivid shot, is one of life's simple pleasures that's hard to put into words.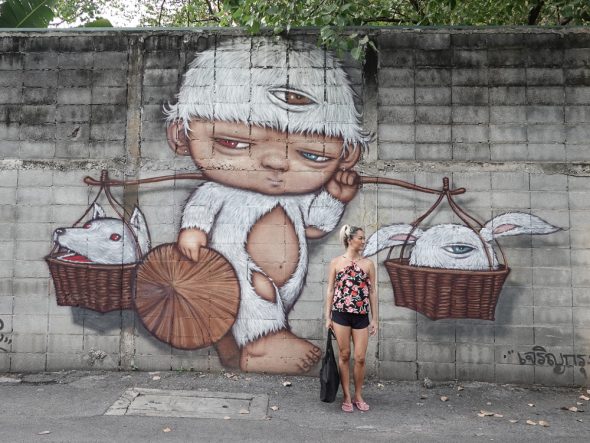 If Life imitates Art, as the saying goes, then the RX100VI is the canvas on which it's captured.
Have you used the RX100VI? Let us know what you think of it in the comment section below. In the meantime,  scroll on down to see more images captured with tiny pocket-rocket RX100IV in Bangkok…
Definitely a keeper. Great things come in tiny packages and the Sony RX100VI is no exception to the rule. It's intuitive and so easy to get along with, it's more like a traveling buddy than a gadget.
It's like leaving home and exploring the globe with your best friend.
Life's travels are just more interesting with the Sony.