Doesn't broken glass… especially broken glass done tastefully just get under your skin???

I stood and stared at this gorgeous wall for the longest time..
Then I had to go in for dinner…

Aliyaa is one place that grabs your attention. I don't know if it's the lighting or the location, but when that white bungalow comes in view… it really makes you sit up and notice 🙂
Aliyaa means 'elephant' and is situated in Damansara Heights.This place serves Sri Lankan cuizine…

Since i've been exercising (i.e. running 10KM) all week, I felt completely ENTITLED to a good southern Indian meal… i really did..!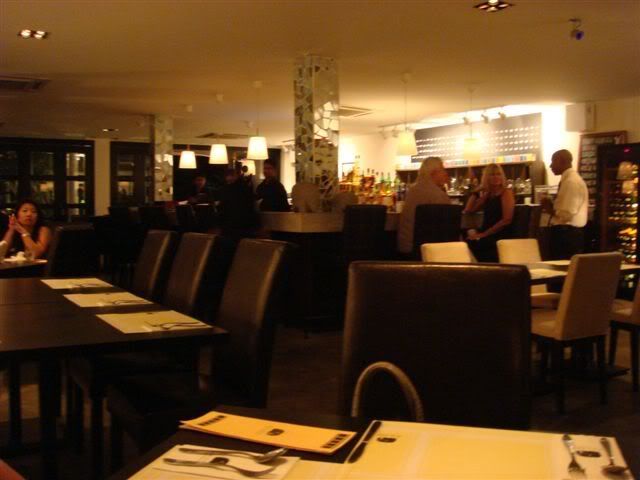 Big big spaces… you don't feel hemmed in or remotely claustrophobic.

And they have outdoor garden sitting as well.
We noticed that the whiskey was served in these really cute glasses….
they looked like mineral water bottle bottoms… don't u think? haha:D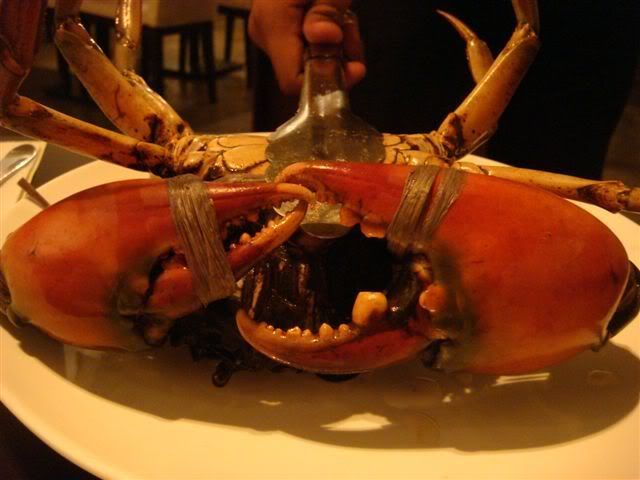 Anyway, I ordered a massive portion of the Sri Lankan crabs because I was starving like a madman. I really was.

The waiter brought us this! Alive and kicking..!

He was like : "erm.. is this OK for you?"

We were like ; "Yes!"


The lamb cutlets for starters knocked our socks off. I mean, they had chili padi in it! It was so hot !! And I didn't even need to demand for extra hot. It just goes without saying that everything worth eating is spicy here… happy happy me:)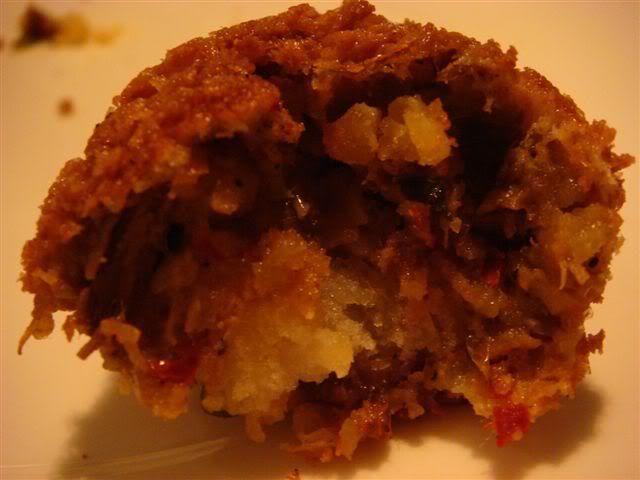 Wow! Up close and personal.. see…? packed full with flavour and HEAT .. 😀
My first introduction to LUMPRAIS… and I was totally riveted…

The anticipation.. the gorgeous presentation… I held my breath.. I didn't dare hope….
….
…..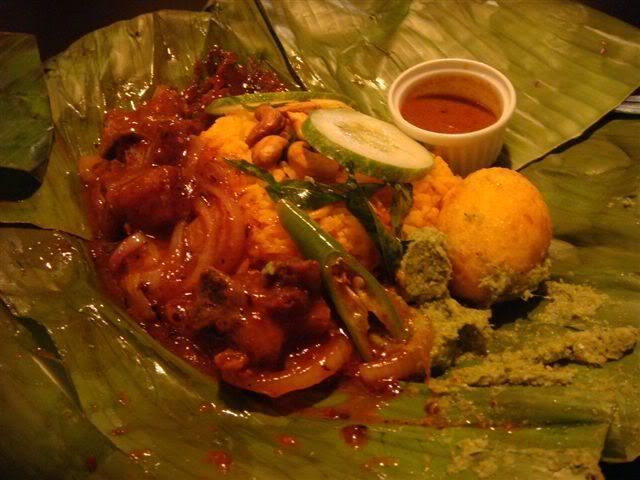 Yes! Again… I was totally bowled over. Just look at that composition of colors and unique aromas…

And if you think it looks good.. wait till you put that rice in your mouth.. every single mouthful is intoxication. Herbs, spice.. salty, sweet, sour, tangy, pungent, zesty… Need I say more?
And then they served up the soup, the Nandu rassam, which is one of the Chef's specials. If you like rassam (that liquid they serve you at Banana Leaf shops, which is sour and yummie) you will LOVE this !
This is the crab we picked out earlier. Massive, sweet and bursting with succulence was what it tasted like.

The flesh is tout, and chewy… none of that mushy, soft and cooked-to-death stuff that you sometimes get.

Nope. This was the real Mac Coy.
I couldn't move for a good 1 hour, after that meal,.. and it was just as well, that I had some great chardonnay, to keep me company..
…..
We obliterated the food. We really did.
Then,
someone suggested we go look for Pavlova of dessert…
What??(Incredulous look on my face)…
Ok, ok, give me a minute… maybe I can eat summore in a while…