Seriously, that's how it was printed on the MENU. Prok Porridge !
Such a cute menu too… The place hardly looks like it would have a menu to show you.. but it does!
IT has a menu!
Anyways, along the way to Leong Kee, Jalan Pasir Puteh, we passed the most amazing sight.. CNY decorations already up and ready for sale, at the shop next door.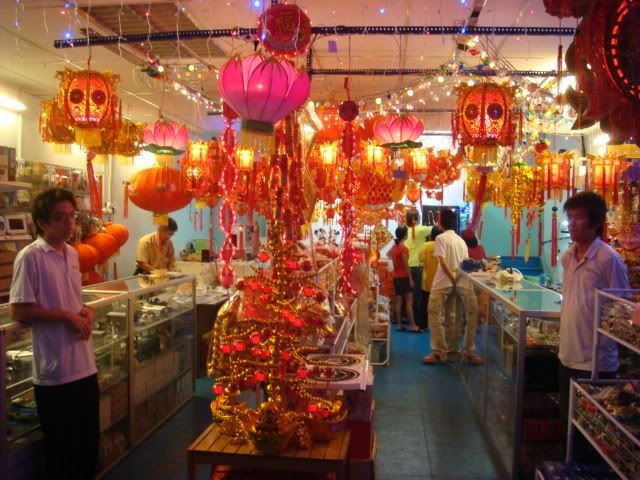 The guys looked so bored, i nearly went and bought some .. so they wouldn't look so bored.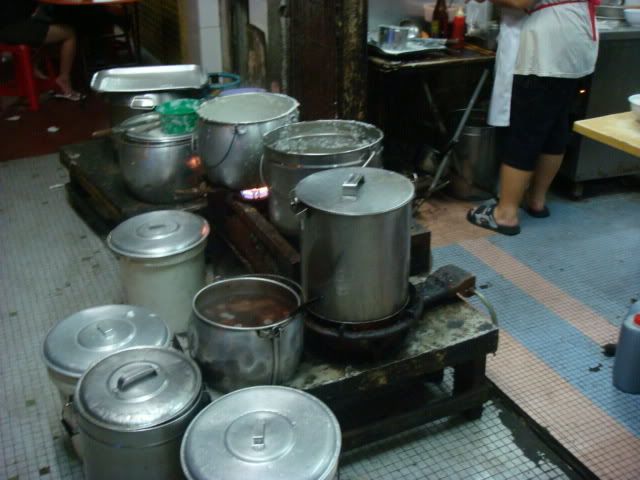 Then the smell of something sweet, on the boil, catches our nostrils…
Oooo… heavenly, heavenly smell .. !
We are talking industrial-size pots here.. all fired up and ready to feed the 5 thousand..!
I love it! This is what eating is all about !
Epic.
This place is so popular, the seats spill out along the corridor, but nobody cares! No one notices! They are all too busy filling their stomachs !
This is what I am talking about !
KILLER.
This is the Chi-chap-chok. We order the one with EXTRA LIAO (i.e. more of the good stuff/ the innards etc etc).. because.. you just have to… !
You come this far, there's really no point eating if you don't take extra EVERYTHING.
All you can get. Serious.
This is a close-up of my bowl of porridge!
Some people think I might be/look Japanese.. but when you see me eat.. i reckon there is no mistaking me for CHINESE man.. i eat everything with it's back, AND GUTS, to the sun 🙂
(ok, maybe mistaken for french… but erm… cannot.. i got slitty eyes la)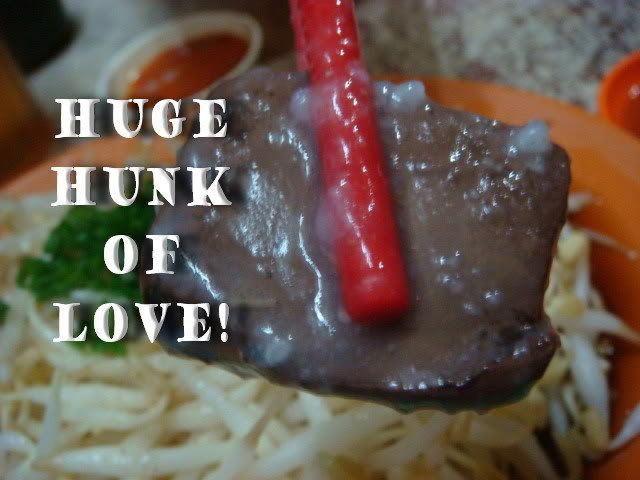 I VANT YOUR BLUURD …. MUUUUAAHHHHHH !!!!

(maybe mistaken for Transylvanian… ? but, erm.. cannot… to tanned my skin… not pale enough.)
Food : 8/10
MSG levels : funny, i didn't feel thirsty at all after the meal…
Price : low